We have had a very integrated involvement with Kintech in regard to hardware, software and the application of experienced personnel that are available, personable, interested and very effective at solving our I.T. issues. As a veteran of several I.T. resource companies, Kintech exceeds expectations for us.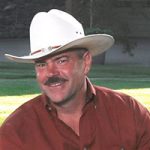 Brian Field
Demeterag
It was a hard decision for the Owner to move forward with a contract IT company. It's an expense that initially is hard to approve for a small to midsize company. But it has been worth every penny! If you can squeeze it into your budget you should do it!!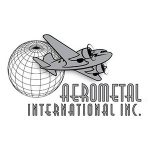 Nancy Hasty
Aerometal International
Kintech has allowed me to be so much more productive than when I tried to manage our IT internally. Since IT issues never come up when you have time, it took a huge burden off of my shoulders. Because of their diverse experiences and skills, Kintech is better than having our own IT in-house.
James Hunsaker
Reif & Hunsaker
Significantly reduced or no downtime to IT operations which previously had significant stop work for large amounts of productive office/ operations time. ​
Matt Dale
Canby Fire District
Kintech is very responsive.  Even when we are in a pinch, they prioritize what needs to be done immediately to get us up and running again.  We have remote locations, and they are able to either remote in and communicate with these locations, or go to the location and work in person.   When we have asked for solutions on new equipment,  services ect, Kintech always gives us the best options available. they go the extra mile to keep us all up and running,  I really don't know what we would do without Kintech
Luci Jewess
Neurotherapeutic Pediatric Therapies Inc.